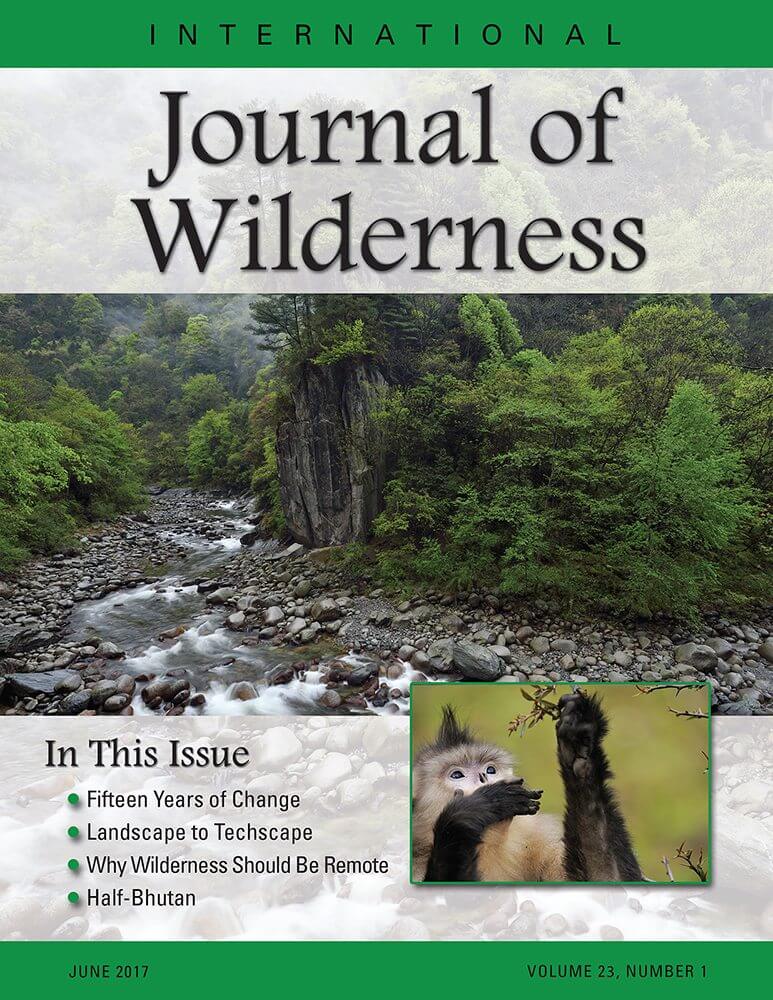 June 2017
Volume 23, Number 1
In this issue, Peter Ashley discusses mapping the inner experience of wilderness; Dan Dustin, Larry Beck, and Jeff Rose examine emerging issues related to technology on the Pacific Crest Trail; we also have a summary of the Interagency Visitor Use Management Framework from the US federal agencies; and much more!

I considered finishing the title of this editorial in a number of ways. Wilderness in a time of polarizing politics? …in a time of climate change? … in a time of rhetoric and conflict? Any one of these examples might illustrate the socio- and geopolitical climate that many of us as wilderness professionals, managers, educators, and advocates are currently experiencing.
read more
To download: click the button above, and then click the download button on the newly opened tab.