2019 Volume
The International Journal of Wilderness is published three times a year, in April, August, and December. Current volumes are only available to paid subscribers.
For questions regarding access issues, contact info@wild.org.
To become a member of the IJW, subscribe today.
In this issue of IJW, we explore the cognitive cost of distracted hiking. Chris Zajchowski, Anthony Desocio, and N. Qwynne Lackey discuss the unequal air resources of American wilderness. David Cole documents the antecedents of wilderness science. Helen Kopnina examines the failed case of rewilding at Oostvaardersplassen. Finally, we would like to welcome Patrick Kelly as our new media and book editor for the journal.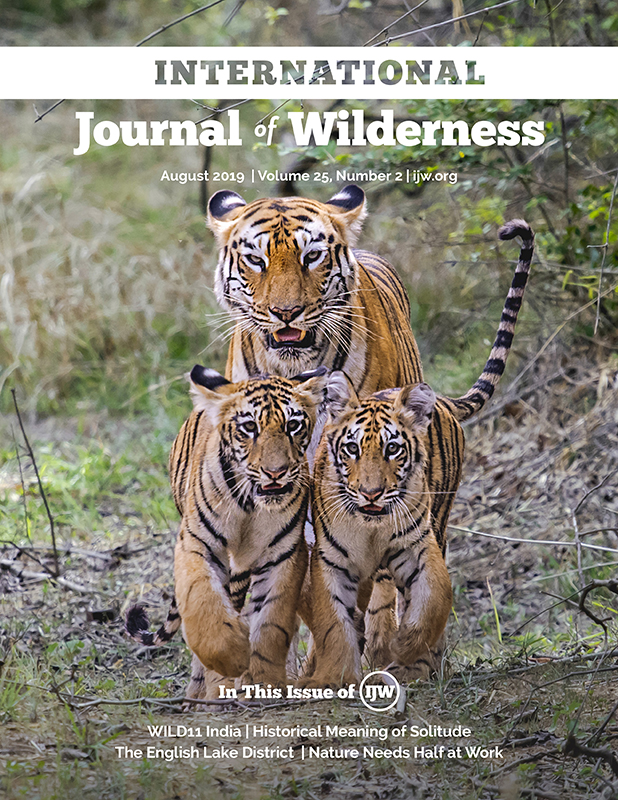 In this issue of IJW, Jesse Engebretson and Troy Hall explore the historical meaning of solitude and primitive recreation in the Wilderness Act of 1964, Basak Tanulku examines the English Lake District as a culturally wild landscape, Vance Martin announces the 11th World Wilderness Congress in India, and more!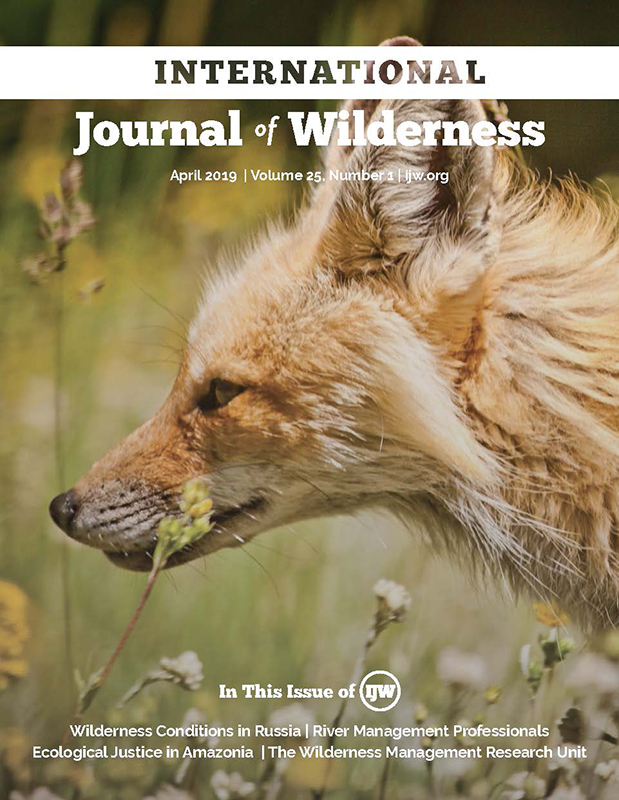 In this issue of IJW, we explore insights from the 2018 National Wilderness Workshop. Vladimir Bocharnikov and Falk Huettmann discuss wilderness conditions as ecological indicators in Russia. David Cole documents the history and contributions of the Wilderness Management Research Unit. Finally, Helen Kopnina examines rights and ecological justice across Amazonia.