April 2015
Volume 21, Number 1
In this April 2015 issue, Vance G. Martin and Andrew Muir give a touching tribute to the late Dr. Ian Player- a global wilderness conservation icon. Amy Haak and Jack Williams look into the next 50 years for the wild trout, Lisa Ronald updates us on the successful 50th Anniversary of the Wilderness Act Conference, and much more!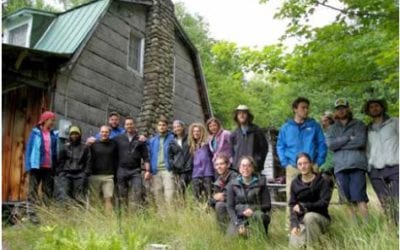 Adirondack and Catskill residents as well as the general public in both New York State (NYS) and around the nation are still celebrating the 50th anniversary of the Wilderness Act of 1964 and the 120th anniversary of the "forever wild" Article 14 of New York State's constitution.
read more
To download: click the button above, and then click the download button on the newly opened tab.