In this issue
In this issue of IJW, we explore the cognitive cost of distracted hiking. Chris Zajchowski, Anthony Desocio, and N. Qwynne Lackey discuss the unequal air resources of American wilderness. David Cole documents the antecedents of wilderness science. Helen Kopnina examines the failed case of rewilding at Oostvaardersplassen. Finally, we would like to welcome Patrick Kelly as our new media and book editor for the journal.
Get started by reading the articles below. You can also view and/or download the full issue at the bottom of this page.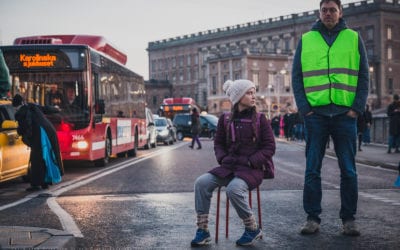 As 2019 closes, it is noteworthy to recognize the influence and impact of Greta Thunberg, the Swedish climate activist.
read more
View the full journal
Please note: Individual electronic access, passwords, and IP address access are intended for the subscriber only. These means of access should not be shared, posted, or distributed without the consent of the IJW team.
To download: click the button above, and then click the download button at the top left corner of the newly opened tab.