Greta Thunberg. Photo by Extinction Rebellion Sverige. Photo licensed to: https://creativecommons.org/licenses/by/2.0/deed.en.
Young Activists: Influencing the Climate Change Movement
Editorial Perspectives
December 2019 | Volume 25, Number 3
As 2019 closes, it is noteworthy to recognize the influence and impact of Greta Thunberg, the Swedish climate activist. As a speaker at the plenary session of COP24 (Conference of the Parties) in Poland, her message was that leaders need to act. She exclaimed "our house is on fire" at the World Economic Forum in Davos, Switzerland. Most recently at the United Nations Climate Action Summit in New York in September 2019, she criticized world leaders by asking "how dare you" come to the youth for hope. What started as a school strike for climate change by Thunberg has evolved into her representing the growing youth movement for climate justice (Figure 1).
I hesitate to pigeonhole Greta Thunberg as a "youth activist," as the label "youth" can have a connotation of naivety, inexperience, or lack of wisdom. The label also associates with our misperceptions and stereotypes of generational differences. For example, the term "millennials" can have a negative connotation associate to the young people in that demographic. They are called the "me generation," considered lazy, without aspirations, and not wanting to earn what they receive. However, millennials were born between 1981 and 1996, and are now in their late 20s and early 30s. They represent the core of young professionals, practitioners, and activists within the wilderness and protected area "community."
Members of Generation Z were born between 1995 and 2015, with many now in their late teens and early 20s. These are the "youth" represented by Greta Thunberg, who are actively speaking out for climate justice and action by world leaders. This is the generation poised to have a sustained influence on conservation and climate change. The newest generation is being referred to as Generation Alpha, representing anyone born after 2010. They are the "digital natives," the iPad generation, and coincidentally the categorization of my children. They are growing up in a time where social media platforms such as Twitter, YouTube, and Instagram are ubiquitous in daily life. Their role models may not be leaders, celebrities, or athletes but rather "influencers" celebrated for their number of social media followers.
I believe it is important to recognize that these generations should not be diminished because of their stereotypes. Yes, they are "digital natives" that are fluent in social media, technology, and communication. But they are adept at utilizing these tools to channel their passion, values, and share their voice. While Greta Thunberg has emerged as leading voice for youth climate activists, many more voices exist and need to be heard. As partners in conservation and wilderness protection, we need to embrace these and all generations in the immediate efforts to address climate change, loss of biodiversity, and impending threats to global conservation. Their enthusiasm, passion, and commitment can be more than just nurtured by older generations, they can serve as examples that inspire, invigorate, and grow a greater global consciousness and larger community for nature and conservation.
In this issue of IJW, we explore the cognitive cost of distracted hiking. Chris Zajchowski, Anthony Desocio, and N. Qwynne Lackey discuss the unequal air resources of American wilderness. David Cole documents the antecedents of wilderness science. Helen Kopnina examines the failed case of rewilding at Oostvaardersplassen. Finally, we would like to welcome Patrick Kelly as our new media and book editor for the journal.
ROBERT DVORAK is editor in chief of IJW and professor in the Department of Recreation, Parks, and Leisure Services Administration at Central Michigan University; email: dvora1rg@cmich.edu.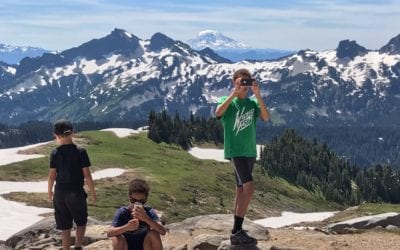 What do smartphones, global positioning systems, Spot Locator Beacons, navigation apps, and other technological innovations mean for the future of outdoor recreation, and, especially, the future of wilderness?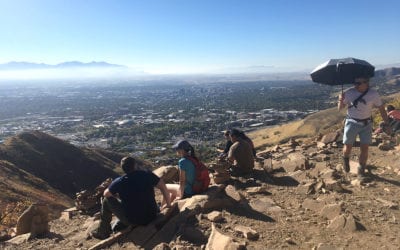 The United States has a long history throughout which equitable access to resources has been denied to segments of the population along racial, ethnic, and socioeconomic distinctions through informal, legal, and sometimes violent means.
The area of the Greater Yellowstone Ecosystem (GYE), more recently called Greater Yellowstone Area, was first delineated by Craighead (1977) as representing the continuous essential habitat for the grizzly bear