Arab Youth Climate Movement Qatar Executive Director Neeshad with AYCM National Coordinators from Morocco, Bahrain, Kuwait, Lebanon, Qatar and Jordan at COP22 Marrakesh in Morocco in 2016.
Arab Youth Climate Movement Qatar
International Perspectives
December 2019 | Volume 25, Number 3
People are experiencing the consequences of climate change across the Middle East. From flash floods in Kuwait, Doha, and Jeddah to rising sea levels in the Mediterranean, many coastal modern cities are at risk from increased frequency of extreme weather. We are witnessing heavy rains and flooding in the winter and dangerous heatwaves and droughts in the summer, from which scientists and development specialists agree could do serious damage to many countries around the world, but perhaps especially in the Middle East.
Across dinner tables in Morocco to the Gulf countries, the Arab world's natural leader, Arab intellectual youth ask one another how and why things came to turn out in this unnecessarily bad way. These young activists are calling on their governments to pledge emission cuts and are pressing to secure a strong outcome from international climate talks. Doing so begins the change to the region's current reputation of obstruction when it comes to dealing with climate change. Oil- and gas-rich Saudi Arabia and other Gulf countries have been considered as leading a campaign to sabotage attempts by countries on the front line of climate change. This includes the ambitious 1.5-degree Celsius target for global climate change in the 2015 COP21 (Conference of Parties) Paris agreement. While the world celebrated the successful Paris Agreement where more than 150 heads of state attended the largest gathering of government leaders in history, Heads of State of key Gulf countries did not attend. Even when it came to the signing ceremony of the Paris Agreement, which took place at United Nations headquarters in New York four months after the agreement, the Arabian Gulf countries were among the few countries in the world that did not participate, although they did sign over the course of time. More recently, a major report on 1.5-degree Celsius targets was excluded from formal United Nations climate negotiations, after Saudi Arabia tried to discredit its scientific underpinnings.
The Beginning of AYCM at COP18 Doha
At the United Nations Framework Convention on Climate Change (UNFCCC) 18th COP in Doha, Qatar, from November 26 to December 7, 2012, governments from every country on Earth had an important opportunity to define the way forward for climate action. However, outcomes fell short of the expectations of many who wished to see progress toward a global plan to fight climate change. As the end of the COP18 neared, many challenging political issues remained unresolved. Some feared that the COP would achieve even less than expected and end in collapse. Fortunately, the COP was able to come to agreement on a set of decisions, called the Doha Climate Gateway. Despite reaching agreement, there remained frustrations that the Doha COP failed to rise above the low bar set for it. By delivering few concrete results, the talks delayed many difficult decisions for later meetings. But there was a silver lining. Not only was this the first time that a UN climate meeting was held in a Gulf country, it was also the first time that Arab youth turned out in full force to protest inaction by the Arab countries. After four decades of civic quietude, Qatar saw its first youth protests over climate change. The December 1. 2012, climate march through Doha, attended by about 800 people, is thought to be the first ever civil demonstration in Qatar. It was notable for the presence of around 100 young activists from the fledgling Arab youth climate movement, who loudly called for Arab leaders to take the lead in the talks. Both of these developments highlighted an exciting step forward for the Arab world.
Another example of youth in action is the Arab Youth Climate Movement Qatar (AYCMQA), which was established in the lead-up to the COP18 Doha negotiations. Young Arab youth sought to actively influence parties to agree on ambitious, legally binding targets to cut greenhouse gas emissions and reach consensus on how to move forward with further commitments for Annex I Parties under the Kyoto Protocol beyond 2012. Furthermore, young people wanted to share their hopes and aspirations for international action addressing climate change issues.
The role of NGOs in Tackling Climate Change in the Arab World
Many countries in the Middle East are facing the profound environmental, social, and economic impacts of rapid population growth, development, and natural resource constraints. Having a strong NGO community with a clear mandate to engage civil society, businesses, and the public sector can help countries to tackle these issues more successfully.
Environmental NGOs can play a crucial role in the Middle East and Arab world by helping to plug gaps by conducting research to facilitate policy development, build institutional capacity, and facilitate independent dialogue with civil society to help people live more sustainable lifestyles. While some of the barriers are beginning to be lifted, there are still many areas that require further reform and support in order to assist NGOs, such as AYCM, to conduct their work. These areas include the need for a legal framework in the Middle East to recognize NGOs and enable them to access more diverse funding sources, high-level support/endorsement from local figureheads, and engaging NGOs in policy development and implementation.e
A change is apparent since COP21 UNFCCC, where international geopolitical power dynamics have reproduced youth lobby groups that have commanded a great deal of support from various UN and European organizations. The influence of the NGOs on the negotiators has depended greatly on their ability to make themselves heard. This has been attempted by holding side events, exhibitions, mobilizations, or whenever possible, securing an invitation to join the official delegations of their governments in supporting the Arab countries' efforts on climate negotiation and policy advancement.
However, youth NGOs face continued barriers. In particular, the role of youth nonprofits is not well understood or recognized as they pursue their missions, based on lack of understanding about their role in civil society and public perception that the government alone is responsible for the well-being of its citizens and residents. This is aggravated by the lack of faith in the ability of nongovernmental organizations to drive change in most Arab countries. This perception is also exemplified by the fact that there is no framework for nonprofit organizations to establish themselves, which significantly hinders them in working to their full potential. Further, most Arab countries share a semi-authoritarian government, which can exacerbate this tendency.
Lacking Climate Education and Awareness
The issue of a climate crisis seems to be overwhelming, and governments are skeptical and slow to act. Long-running social issues in the region include ongoing security issues, stability issues, mass migration, resource scarcity, and economic dilemmas. Thus climate change is overshadowed by other priorities despite the fact that many of these problems could be a result of an already changing climate. Recent conflicts in the Middle East have pushed climate change down on the agenda of both public opinion and news outlets in most Arab countries. To compound these challenges, many Arab countries share a semi-authoritarian media system. In order to avoid crossing editorial red lines, climate change reporting is mostly copied from international news agencies. Local reporting is sparse, as it may easily touch on sensitive issues concerning inadequate governance. Consequently, climate change has traditionally been covered as foreign news with a focus on international climate change negotiations, with limited relevance for a regional audience.
Road Ahead for Arab Youth
It is easy to despair, but the activism of young people, young Arab citizens and residents in particular, provides hope. The AYCM has groups across the Middle East and North Africa, with most of their activities in Qatar, Bahrain, Jordan, Morocco, and Libya. AYCM Qatar has emerged among the leading NGOs in the field, being active in Qatar and the Arab world.
The Arab Youth Climate Movement has also shown how to get nonprofit youth groups to debate climate action in the Arab world. In the future, we can expect environmental youth mobilization in the Middle East and North Africa to intensify, as ecological challenges increase alongside constrained development choices, increasing population growth, and resource scarcity. Modes of environmental activism will continue to evolve, drawing on the actors, discourses, tactics, and forms of engagement already prevalent in the region.
The Arab Youth gathered in Qatar in November 2012 to band together to ensure that climate change issues are brought to the mainstream and that the environment is protected and accessible to our future generations. Since then, the scope has evolved to ensure that we're advocating in protecting the natural and human environment in the Arab world and making a greater call for climate action. Our purpose remains unchanged: to bring young people together to speak for nature and future generations right to enjoy it.
We further endeavor to create a shared vision for a sustained ecological future for the Arab world. Continuing to advocate for behavioral and policy change through sustained grassroots campaigns, policy briefings, and reports will help in developing holistic educational programs to raise awareness about the climate crisis. We will work through green entrepreneurship to engage youth in cocreating solutions to our local environmental problems. Finally, we will keep building local and international partnerships to expand knowledge.
Recently, as Arab Youth Climate Movement Qatar executive director, Neeshad was included on the list of 100 Most Influential People in Climate Policy by Apolitical, representing the only youth from the Arab world to be included in this high-profile list. Those recognized include high-level advocates whose work is indispensable to raising awareness and demanding change. Others are rising stars who are making their mark in local communities and are a driving force behind governmental progress. This represents an important step and recognition moving forward for Arab youth.
We have no time to waste in coming together for new ideas and solutions for our climate and environmental crisis, which is why the Arab Youth Climate Movement is bringing young people together to build the most powerful and effective environmental movement the Arab world has ever seen.
We amplify the power of our youth and supporters as a voice for everyone's right to a healthy and sustainable world. Because we all breathe the same air and share the same land. For more information on AYCM Qatar, visit www.aycmqatar.org.
For more information on AYCM Qatar, visit www.aycmqatar.org.
NEESHAD SHAFI is the executive director of Arab Youth Climate Movement Qatar and curator at Global Shapers Doha Hub with World Economic Forum; email: neeshad@aycmqatar.org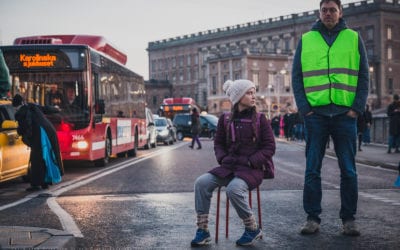 As 2019 closes, it is noteworthy to recognize the influence and impact of Greta Thunberg, the Swedish climate activist.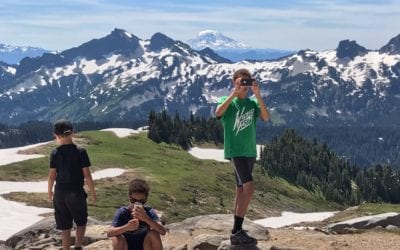 What do smartphones, global positioning systems, Spot Locator Beacons, navigation apps, and other technological innovations mean for the future of outdoor recreation, and, especially, the future of wilderness?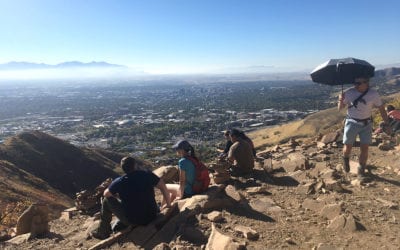 The United States has a long history throughout which equitable access to resources has been denied to segments of the population along racial, ethnic, and socioeconomic distinctions through informal, legal, and sometimes violent means.