Did #MakeYourSplash Make a Splash?
Stewardship
April 2019 | Volume 25, Number 1
In 2018, we celebrated the 50th anniversary of the birth of our Wild and Scenic River System. Created in 1968 with only eight rivers, the system has grown to include more than 12,000 miles (19, 312 km) and over 200 protected rivers. In the wake of the Wilderness Act's 50th anniversary in 2014 and the National Park Service Centennial in 2016, one might assume that the conservation community is anniversaried-out. How big a public splash did the river anniversary make, and what are its dividends? Float on down to find out…
Smooth Sailing
A new anniversary section of the Rivers.gov website released in early 2017 included marketing and messaging materials, event planning resources, and a national event map. Website analytics show that, overall, visitation on Rivers.gov increased 24% in 2018, and anniversary resources were viewed more than 33,000 times. Visitation directly before and during the official anniversary on October 2, 2018, was almost three times the daily average. An online press kit served to support the more than 9,100 articles published online by diverse news outlets including USA Today, Backpacker Magazine, High Country News, and Canoe & Kayak Magazine.
Of the 22 river videos created for the anniversary by various nonprofit and agency partners, four were selected for the 2018 Wild and Scenic Film Festival, which showed on-tour in nearly 60 communities throughout 2018, generating US$70,000 to support river work by hosting organizations.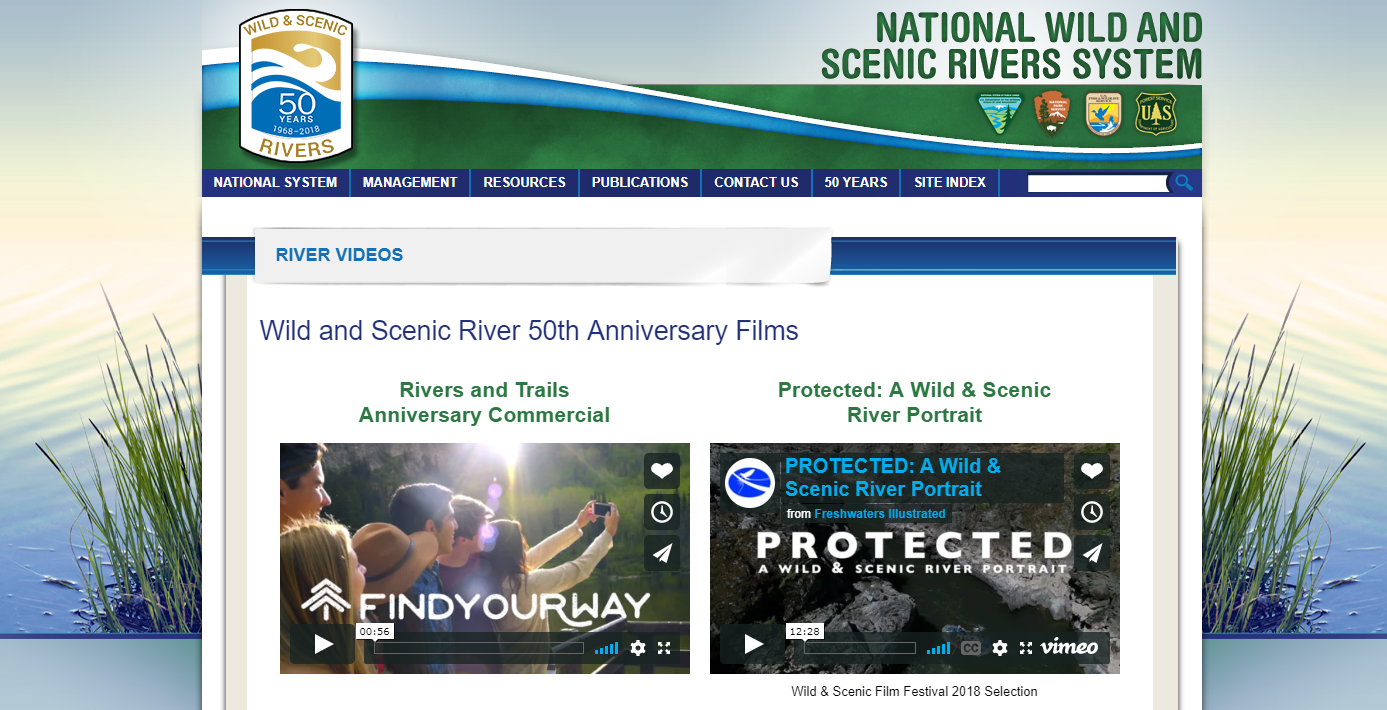 Collectively, the 22 anniversary river films were viewed online around 70,000 times, and one film, Run Wild Run Free, which debuted and was streamed live online on October 2, 2018, garnered more than 20,000 views.
Through merchandising relationships, organizations and individuals purchased logo-themed products including pins, magnets, paddle medallions, stickers, temporary tattoos, patches, hats, T-shirts, socks, beverage cozies, water bottles, cell phone dry sacks, safety whistles, and rivers booklets (Figure 1). In total, nearly 36,000 products were sold, generating US$48,000 in sales. Companies donating a percentage of proceeds from the sales of these items contributed, in total, more than US$7,000 to support the anniversary. In addition to merchandise, 25,000 river Leave- No-Trace hangtags and 60,000 informational brochures with maps were produced by the agencies and distributed to the public at local river events. Announced in late 2018, the US Postal Service unveiled 12 new Forever stamps available for purchase starting May 21, 2019 and featuring photography of wild and scenic rivers.
Online event planning resources helped communities plan partnership-driven local events celebrating wild and scenic rivers and other local waterways. Overall, 250 river events took place in 164 different cities in 36 states (Figure 3). These events involved 191 community partners and 56 agency offices, and collectively engaged more than 82,000 people. Events took many forms, including film showings, speakers, conferences, commemorative beers, paddling trips, river festivals, plein air artwork, symphonies, and river races – including a triathlon (Figure 2).
Most events occurred in September, due in part to National Public Lands Day on September 22, 2018. An annual volunteer-on-public-lands-focused holiday, this year's theme was Restoration and Resilience, and sites were encouraged to focus on rivers and trails. Ultimately, 683 miles (1,099 km) of rivers and trails were maintained or cleaned up through National Public Lands Day 2018 volunteer events. A diversity-focused public lands holiday is Latino Conservation Week, which engaged Latinx communities in 2018 to experience their rivers and waterways. Overall, 54 Latino Conservation Week events in nine states were rivers-focused, with 31 centered on designated wild and scenic rivers.
Internationally, research papers were published on topics such as protection science and simultaneous management of rivers for recreation and biodiversity, as well as a river-focused edition of the International Journal of Wilderness (see the December 2017 issue). Scientists commissioned a worldwide assessment of rivers continent-by-continent to understand and catalog river conditions across the globe.
Rallying Around Rivers
In addition to successes on the outreach and local engagement fronts, the wild and scenic rivers anniversary has created lasting stewardship and advocacy momentum. Two grant programs funding work in 2019 and beyond allocated nearly $296,000 to support eight projects, including:
River access improvements, such as creating a new interactive map of access and recreation sites along the Eightmile Wild and Scenic River in Connecticut
Designation efforts, such as protection for an additional stretch of the Yellow Dog River in Michigan
River recreation, such as doubling the size of the Redwood National and State Parks free kayak tour program on the Smith Wild and Scenic River in California
American Rivers, American Whitewater, and other supporting partners launched 5000 Miles of Wild, a multiyear designation campaign to protect an additional 5,000 miles (8,047 km) of rivers as well as collect river stories from American citizens. In 2018, the campaign successfully added a new wild and scenic river, East Rosebud Creek in Montana, which was designated on August 2, 2018. This hard-fought addition to the system is the first in the state of Montana in several decades. In December, a campaign event at REI's Washington, D.C., flagship store engaged members of Congress, including Senators Maria Cantwell of Washington, Tom Udall of New Mexico, and Ron Wyden of Oregon, along with Representatives Don McEachin of Virginia and Kurt Schrader of Oregon, to build momentum for new wild and scenic designations for rivers such as the Hoh on Washington's Olympic Penninsula, the Gila in New Mexico, and those later designated in 2019 under the Natural Resources Management Act.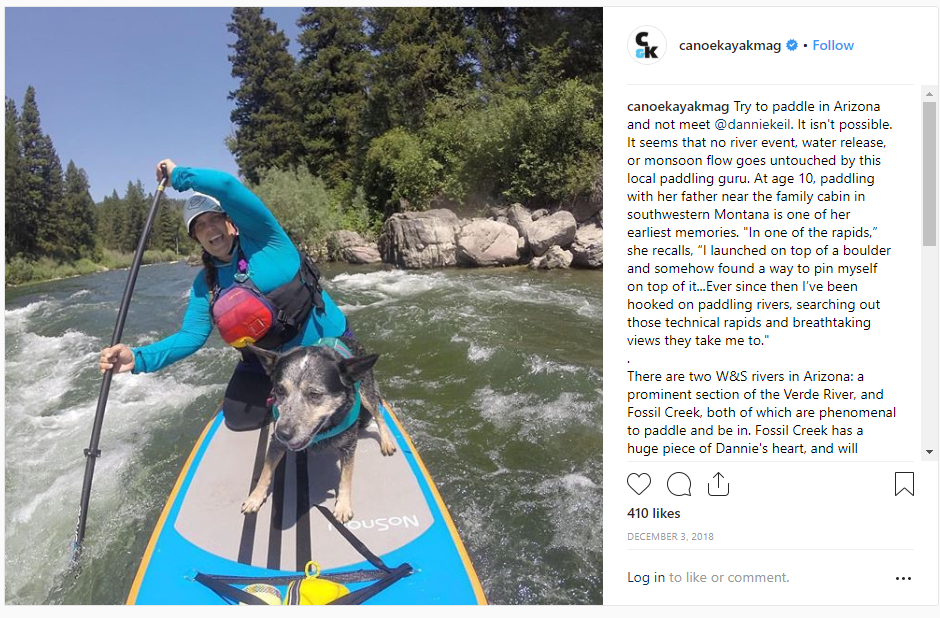 Photo courtesy of https://www.instagram.com/p/Bq8NNThA4vX/
"Every family should get to know at least one river." – President Lyndon Johnson, 1968
As part of the 5000 Miles of Wild designation campaign, Americans who love their rivers are sharing their stories, such as this one from Dannie in Arizona. She began paddling at age 10. "Ever since then," she says, "I've been hooked on paddling rivers, searching out those technical rapids and breathtaking views they take me to." To date, 5,300 stories have been collected.
Started in mid-2018, a Wild and Scenic Rivers Coalition of engaged nonprofit organizations formed to protect and defend existing and potential wild and scenic rivers and broaden the river conservation movement by raising awareness about their value. With capacity, advocacy, and communications goals, the emergence and formalization of this group following the anniversary has the potential to better unify the river nonprofit sector, much in the way the Interagency Wild and Scenic Rivers Coordinating Council has unified the federal river agencies for many years.
As with all public lands anniversaries, they celebrate past accomplishments and provide a temporary springboard for elevating stewardship and advocacy needs. Although the outcomes of 5000 Miles of Wild and the Wild and Scenic Rivers Coalition are uncertain in current political times, commitments to these efforts emerging from the anniversary year coupled with recent spurts of Congressional support for river conservation provide a positive outlook for future river protection.
LISA RONALD served as Wild and Scenic Rivers 50th Anniversary coordinator for American Rivers, American Whitewater, Bureau of Land Management, Fish and Wildlife Service, Forest Service, National Park Service, River Network, and River Management Society during 2017 and 2018. She continues to work in rivers by coordinating the Wild and Scenic Rivers Coalition and in wilderness through the University of Montana's Wilderness Institute. email: lisa.ronald@umontana.edu.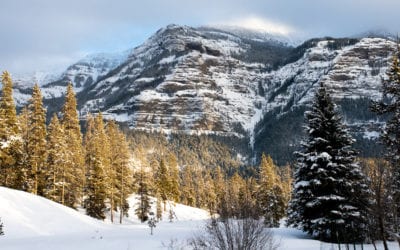 "How can a society champion the public good in one instance, and yet willfully damage and undermine that same good in another?"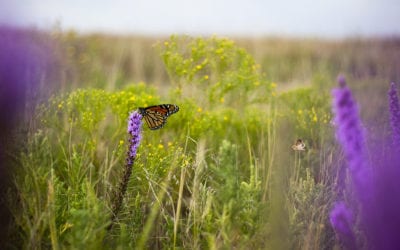 As tribes across the United States seek to regain their sovereignty and access to ancestral lands and ecosystems, we as managers can be visionary and create a management model that extends beyond a seat at the table.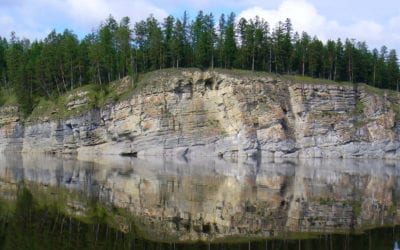 In Russia, three large federal districts in the Asian part of the country hold the majority of the remaining large areas of undisturbed contiguous flora and fauna, totaling more than 9 million square kilometers (3,474,919 sq. miles; 54.6% of Russia).