Reviewed by Patrick Kelly
Wilderness Digest
June 2023 | Volume 29, Number 1
Hosted by Amy Dominguez and Olivia Juarez. Available on Apple Podcasts and Spotify.
The world of podcasting has exploded in the last 15 years, and today there are shows on nearly any topic imaginable. Podcasts are convenient, oftentimes free, and offer a great way to learn more about something of interest to listeners. Fortunately, this powerful and relatively new medium is being utilized more and more within the wilderness and conservation community. Continuing a review of some of the more solid options available, this issue of IJW looks at Utah Silvestre, a miniseries produced by the Southern Utah Wilderness Alliance (SUWA) and featured on their Wild Utah podcast.


SUWA's Wild Utah podcast focuses largely on the public lands of Southern Utah's redrock wilderness. The Utah Silvestre miniseries, hosted by Olivia Juarez, recognizes that this redrock wilderness is embedded in and deeply connected to the wellness, history, tradition, and future thriving of Hispanic and Latino/a/x communities. Emphasizing the importance of public lands and wilderness protection to these often unjustly underserved and overlooked communities, Utah Silvestre adds a crucial voice and perspective to the conversation around these valued American landscapes.

Episode 1 offers an excellent primer for listeners on the often-confusing system of public lands and the suite of federal agencies that manage them. This is of particular importance to those who grew up in urban areas or have otherwise had very little exposure to public lands, whether as a concept or as physical spaces open and available to all members of the American public. Host Olivia Juarez effectively and clearly explains the public lands concept, emphasizing the notion that they are held in trust for all and must, by law, be managed in the public interest.

Episode 2 is a powerful look at how wilderness and public lands affect the daily lives of all members of the American public, with special emphasis on their importance to largely urban Black, Brown, and low-income communities. Juarez deftly connects the fate of wild public lands with the health and wellness of these communities while highlighting the disproportionate burdens placed on them by industry and historically unjust land use policies. Directly linking wilderness protection with clean air and clean water and, perhaps most significantly, with addressing the climate change emergency, Juarez stresses that "harm happening out in the wilderness is directly harming you and your community."

Episode 3 is a fascinating dive into the deep, long-standing cultural ties that exist between the Latino/a/x communities and the lands of the Southwest. This historical connection, along with an ongoing stewardship responsibility, is eloquently summed up in a phrase, translated from the original Spanish, that means "inheritance of the place that holds my heart."

Rounding out the series, Episode 4 educates listeners on the opportunities they have to speak up in support of protections for wilderness and public lands, while also urging them to get outside to enjoy all that these special places have to offer.

Utah Silvestre offers a much-needed perspective on wilderness and American public lands from a community that has been historically excluded from the conversation. For this reason and many others, it is well worth a listen.
Reviewed by Patrick Kelly, IJW media and book review editor; email: patrick.ram.kelly@gmail.com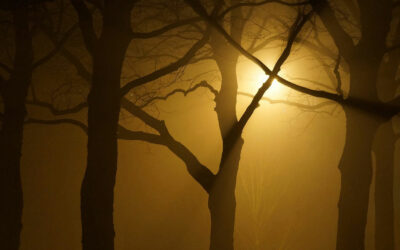 Between the precincts of Amun-Re and Montu in the vast Egyptian temple complex of Karnak is a dark little room permitting only a single shaft of sun- or moonlight to enter.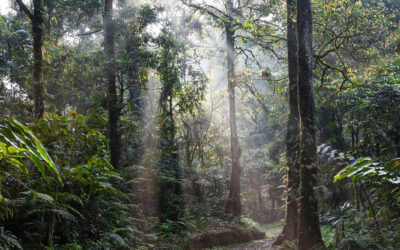 A Smart, Dedicated, Accomplished, and Compassionate Conservationist
An Assessment of Barriers to Inclusion