Indonesia rainforest. Photo credit: Kanenori from Pixabay
​
A Smart, Dedicated, Accomplished, and Compassionate Conservationist
by The INTERNATIONAL UNION FOR THE CONSERVATION OF NATURE and VANCE MARTIN
Soul of the Wilderness
June 2023 | Volume 29, Number 1
It is with enormous sadness that International Union for the Conservation of Nature (IUCN) and the World Commission on Protected Areas (WCPA) announce the sudden passing of Kathy MacKinnon, a stalwart of protected areas and of conservation globally.
There are many ways to describe Kathy – friend, mentor, committed conservationist, scientist, passionate advocate, dedicated organizer, funny, and inspired, to name just a few. Our hearts reach out to her three sons and grandchildren, whom we heard much about. Kathy called IUCN's World Commission on Protected Areas her second fam- ily, where she made many deep friendships across the Union.
Kathy had a legendary career in conservation. She received her PhD in zoology from Oxford University and spent 10 years in Indonesia working on tropical ecology research and protected areas planning and management. She worked with many international and national conservation NGOs, as well as government agencies in developing countries. For 16 years, Kathy was the lead biodiversity specialist
with the World Bank where she found ways to include conservation outcomes in development investments. She is the author of more than 100 scientific books and publications, including recent books that promote protected areas as proven and sustainable natural solutions, helping societies cope with climate change. In 2007, she was awarded the Distinguished Service Award of the Society of Conservation Biology, and in 2018, she was awarded the Midori Prize for Biodiversity.
"Kathy was an inspiration to the whole conservation community, within and beyond IUCN. Her dedication to the work of the Union on protected areas was unmatched. I am confident I speak on behalf of the Union when I say, the planet has lost one of its main defenders. You will be truly missed, Kathy." – Bruno Oberle, Director General, IUCN
Prominent in many international forums for protected areas, Kathy was on the International Steering Committee for the IUCN World Parks Congress 2014 held in Sydney, Australia, and a leading contributor to the development of the program for that Congress, leading to the Promise of Sydney. Serving first as deputy chair of the IUCN World Commission on Protected Areas, she then served two terms as chair until 2021. As an IUCN councilor, she served on the Finance and Audit Committee, and most prominently on the Preparatory Committee for the IUCN Congress held in 2021 in Marseille, France. She was also a dedicated member of the World Protected Areas Leadership Forum.
She was a constant member of IUCN's many delegations to the Convention on Biological Diversity (CBD) and the Working Group implementing the Programme of Work on Protected Areas, and
she worked on the implementation of the far-reaching Target 11 on Protected Areas as well as the negotiations toward the new 30×30 Target of the Global Biodiversity Framework. She became chair of the Target 11 Partnership, working closely with the CBD to spur efforts to achieve all elements of the Target. During this time, she was also very active in the many WCPA specialist groups and task forces that have defined international nature conservation policy and practice. In particular, she championed the linkages between protected areas and climate change adaptation and mitigation and led the process for defining "other effective area-based conservation measures."
"Kathy worked tirelessly, championing protected areas and OECMs as being critically important for biodiversity conservation. Nature has lost one of its greatest allies; we have a responsibility to honor her important legacy by continuing her work the best we can." – Madhu Rao, Chair, IUCN World Commission on Protected Areas
In her words, "Protected areas of many kinds not only give sanctuary to the wonder of 4.5 billion years of evolution but, in holding species and ecosystems, they protect the fundamental underpinning of human livelihoods, economies and wellbeing. They are a key tool in maintaining the sustainability of life on Earth and in combatting the ravages of climate change."
As chair, she was particularly dedicated to ensuring the WCPA produced high-quality guidance on many topics related to the governance and management of protected areas. She contributed to the development of the IUCN Green List Standard, and served as the chair of the Green List Committee that placed the first sites on the IUCN Green List.
Many will remember Kathy's dedication and consistent involvement in many aspects of IUCN's conservation work. For example, she cochaired the International Steering Committees for the Second Asia Parks Congress, and the Inaugural IUCN African Protected Areas Congress, examining and ensuring that every detail was addressed in the planning and organization of these Congresses. Fearless and objective, she also served on the Independent Panel of Experts that reviewed and assessed allegations of human rights abuses in and around protected areas.
Today we remember her courage, dedication, friendship, and leadership in helping define contemporary approaches and challenges for protected and conserved areas worldwide, and the way in which she inspired so many.
This article originally appeared at https://www.iucn.org/story/202303/memoriam-dr-kathy-mackinnon. Learn more about Kathy's career and many conservation accomplishments on the IUCN website.
About the Author
THE INTERNATIONAL UNION FOR THE CONSERVATION OF NATURE is the world's largest and most diverse environmental network, harnessing the knowledge, resources, and reach of more than 1,400 member organizations and 15,000 experts. Its purpose is to advance sustainable development and create a just world that values and conserves nature.
To Kathy
I will miss Kathy MacKinnon personally, and the world of nature conservation will miss even more her knowledge, experience, and impact. Few people have a résumé, which includes years of hands-on fieldwork in Indonesia (following her PhD in zoology at Oxford), 16 years at the World Bank, and many decades of front-line, professional, voluntary service in the World Commission on Protected Areas of the IUCN – including six years as WCPA chair.
Kathy's love of nature and assiduous dedication to conservation was coupled with a deft ability to craft development solutions that minimized impact on biodiversity. We first met when she was at the World Bank, leading the charge to build conservation solutions into mammoth development projects. Later, I asked her what it was like to work at the Bank at a time (starting in 1994) when it was trying to mend its ways and build out a large internal environmental department as well as start the Global Environmental Facility (an independent organization within the World Bank). Her answer: "Often frustrating, sometimes exciting, always necessary."
Kathy was certainly a pragmatist, with an eye toward getting things done. Her work ethic was simply formidable; no other way to describe it. She likely clocked more hours in meetings than anyone else
I know, but always driving toward solutions and frequently commenting on the excess "blather" when action was required and "the answer is actually quite simple." However, as author of more than 100 books and publications, her legacy is by no means defined by the endless meetings she led, facilitated, and navigated. Kathy knew good ideas when she heard them and also named bad ideas and plans when she saw them, because her highly developed knowledge and extensive experience came from always being in the action. With an endless travel schedule, she insisted on going where and when needed.
As founder–chair of the WCPA's Wilderness Task Force (a temporary committee) and then subsequently the Wilderness Specialist Group (a permanent designation), I was always and easily able to schedule a call, have a conversation, and strategize with Kathy. She regarded the World Wilderness Congress (she was a delegate numerous times) as a critical aspect of global conservation, telling me more than once to "keep it as different, effective, and enjoyable as it is…there is nothing else like it."
Yes, she was a celebrated leader and amazingly productive worker, for sure. Yet Kathy also had a great (sometimes wicked!) laugh, and was a compassionate, enduring friend, colleague, and mentor to countless people both within the WCPA (her "second family") and in scores of countries. Go well, Kathy.
– Vance G. Martin
About the Author
VANCE G. MARTIN is a founding associate editor of IJW, past president of the WILD Foundation (USA), and president emeritus of Wilderness Foundation Global (South Africa); email: vance@wildernessglobal.org.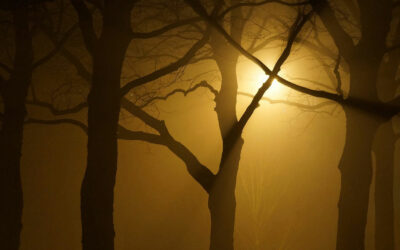 Between the precincts of Amun-Re and Montu in the vast Egyptian temple complex of Karnak is a dark little room permitting only a single shaft of sun- or moonlight to enter.
An Assessment of Barriers to Inclusion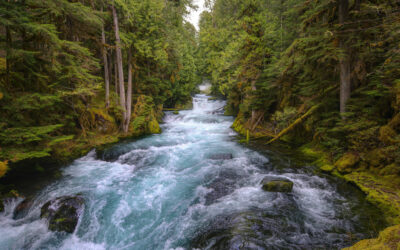 When many of us picture Howard Zahniser, we think of one image. With a focused look on his face, we see Zahnie looking directly into the camera in his backyard in Hyattsville, Maryland, wearing a custom-tailored suitcoat.