Reviewed by Patrick Kelly
Wilderness Digest
December 2022 | Volume 28, Number 3
Hosted by Aaron Weiss and Kate Groetzinger. Available on Apple Podcasts, Google Podcasts, Spotify, and Stitcher.
The world of podcasting has exploded in the last 15 years, and today there are shows on nearly any topic imaginable. Podcasts are convenient, often free, and offer a great way to learn more about something of interest to listeners. Fortunately, this powerful and relatively new medium is being utilized more and more within the wilderness and conservation community. Continuing a review of some of the more solid options available, this issue of IJW looks at The Wild, a podcast hosted by Chris Morgan and produced by Seattle-based National Public Radio affiliate KUOW.

The Wild bills itself as an exploration of how "nature survives and thrives alongside (and often despite) humans." This exploration aims at educating listeners about "wildlife and the complex web of ecosystems they inhabit," while along the way telling stories of "people working in and protecting the wild around us." In addition to a heavy focus on wildlife, the show also serves up a refreshing and often eclectic mix of topics. Though often centered on the Pacific Northwest region of the United States, The Wild also offers listeners the chance to learn about wildlife and conservation in far-flung corners of the globe. From Morgan's own backyard forest in northern Washington State, to Siberia and the Norwegian Arctic, The Wild gives listeners a wide array of interesting topics and adventures to choose from. Part classic PBS nature show, and part National Geographic expedition, The Wild has something for all nature lovers.

Host Chris Morgan is an ecologist whose past research focused primarily on bears and other large carnivores. In addition to his experience as a wildlife researcher, Morgan also spent time as a wilderness guide, making for content that is both exciting and informative. Combined with Morgan's mastery of science communication, as well as the skill of the show's producers, The Wild is a high-quality offering in the world of nature and science education podcasts.

Stand-out episodes include a search for the "quietist place on Earth." Accompanied by Gordon Hempton, a "sound tracker" and advocate for quiet places, Morgan walks into a rain forest on the Olympic Peninsula of Washington State until he reaches a place of perfect natural silence. As he absorbs the quiet around him, Morgan's reaction is unexpectedly moving and quite profound. Equally profound, though perhaps for different reasons, is a fascinating episode following scientists who study feces to better understand and protect wildlife.

Compared to many of the podcasts previously reviewed here, The Wild is less straightforwardly focused on activism and advocacy, making it more "mainstream" and thus slightly more neutral when it comes to engaging with the political side of conservation. This need not count against the show as a whole, and Morgan's passion, contagious enthusiasm, as well as his clear personal devotion to the natural world function as a very powerful form of advocacy. I encourage you to put on an episode of this excellent podcast and find out for yourself.
Reviewed by Patrick Kelly, IJW media and book review editor; email: patrick.ram.kelly@gmail.com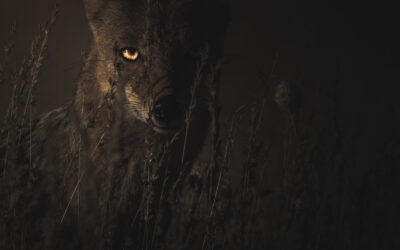 In this issue of IJW, we remember Dave Foreman as a father tree for wilderness. Carol Lee and Tanya Dreizin investigate peer-driven social pressures for behavior in rock climbers. Keely Fisher examines virtual reality and the impact of wilderness conceptualizations. Gracie Dunlap describes living along¬side the Yawanawá. And John Shultis uses creative expression and the arts to demonstrate the impact of wild places.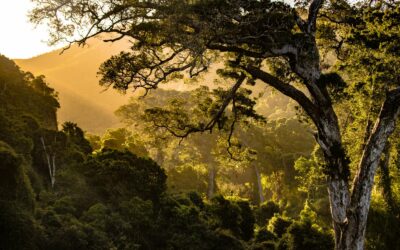 We all adapted to changes, some societal and many personal, over the past several years. Now comes the opportunity to reconnect and reengage in our passions for wilderness and wild nature.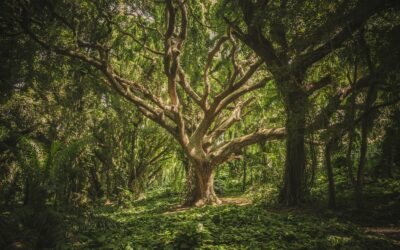 The wilderness community and the global rewilding movement pay tribute to a founding father. Dave Foreman changed and expanded the way we do conservation in North America.