Wilderness Digest
August 2020 | Volume 26, Number 2
THE UNLIKELY THRU-HIKER: AN APPALACHIAN TRAIL JOURNEY
by Derick Lugo. 2019. Appalachian Mountain Club. 209 pp, $19.95
The Unlikely Thru-Hiker is the story of a young African American man from New York City, who despite knowing nothing about the outdoors or hiking, attempted to hike the entire Appalachian Trail (AT). Through Derick's unique and humorous perspective, his readers learn about thru-hiking the AT, the social interactions that happen along the way, coping with challenges and unpredictability, and appreciating the beauty and simplicity of nature.
Several books and documentaries have been written and produced about hiking the AT and other extended trails over the years. Lugo's book provides a unique and non-traditional perspective on hiking that raises questions of diversity and inclusion in outdoor recreation. Lugo is positioned as the "unlikely thru-hiker" as he is from a major urban epicenter, he had neither hiking experience nor spent much time outdoors, and his family and friends did not know anything about the AT prior to his journey. In fact, family and friends tried to talk him out of this adventure and questioned if he would be able to succeed. Additionally, Derick is African American, which is rare in the thru-hiking community. Even the book cover with a sketch of Derick's face and outline of his dreadlocks conveys his unique personality as he views the Appalachian landscape through his sunglasses. In many ways, he begins breaking down the stereotypes about thru-hiking through the title and cover of his book.
As Derick himself notices, "hiking in general is a predominantly white pastime" (p. 69). On his adventure, he discovers that he is "a rare sight out here" (p. 69), and with his subtle sense of humor admits that it makes him stand out from the crowd: "With no other black thru-hikers on the trail, I'm guessing that makes me a celebrity of sorts" (p. 183). But at the same time, he argues that although "diversity had not yet reached the AT", "the trail does seem ready, wide-opened, and with open arms" (p. 69). African Americans comprise only 1 to 1.2 percent of all visitors to public lands, and Hispanic/Latinos – between 3.8 and 6.7 percent, which means that both groups are underrepresented as visitors to public lands relative to their presence in the population at large (Askew and Walls 2019). These observations are thought-provoking and leave us pondering the current and future aspects of inclusion in outdoor recreation on thru-hiking trails, national parks, and other public lands.
Lugo attempts to share his experience with other "unlikely thru-hikers", including those who have never heard about the AT, and advocates for making outdoor recreation comfortable for people of all colors. For example, he shares: "If more individuals like me, the backcountry-challenged and the urbanites, were aware of this astonishing trail, then perhaps there would be more outdoorsy types of all colors – and fewer unlikely thru-hikers" (p. 71). However, the challenge still remains to increase the relevance and inclusion of public lands and outdoor recreation.
Regardless of his lack of knowledge and preparation about backpacking, Lugo's experience on the trail has been quite positive and encouraging. Any long-distance trail constitutes a social world that brings together long-distance hikers, day hikers, and individuals who provide support to them, often referred as "trail angels". Several times in his book, Lugo mentions that he felt loved on the trail, and that so many people were willing to teach him and offer help and support. He made a lot of friends on his six-month journey, and was often surprised by the generosity of strangers through "trail magic". Maybe it is Derick's own kindness, sense of humor and humility that opened the hearts of many people whom he encountered along the way.
Through Lugo's story, we witness a clear respect for the trail, acceptance of challenges ("The most essential tool that I have is acceptance", p. 46), positive attitude ("With the trail so rough, I'll do anything to keep myself positive", p. 162), and the desire to soak it all in ("I want to experience everything that the A.T. has to offer, right?", p. 182). All this helped him to succeed in completing the epic hike and enjoying the journey. The AT can often get crowded, which may result in frustration and conflict for some people, but not for Derick. Perhaps, coming from one of the most populated cities in the United States, he had a different perception of crowding, and his interactions with other people actually provided comfort. In fact, Derick mentions in his book that he "prefers the company of fellow hikers" (p. 79), but at the same time he admits that "there is something about hiking alone that rejuvenates me […] I can be any hiker I please" (p. 80). His adaptability, humility and great social skills were part of his success.
The AT provided Derick with lessons for on and off the trail. He compares the process of thru-hiking to phases of human growth: "It starts with the innocence of childhood, then moves to the awkward and stubborn teen years, then to the know-it-all twenties before reaching out later years, when we can use the wisdom of our experience to guide us. These phases, which took years to travel through in life, I passed through in my few short months of this journey. This is life in a flash" (p. 203). This comparison leaves us pondering about how nature can help us understand ourselves and what is really important in life. Derick admits that he has "gained a closeness with Mother Nature" (p. 185), and that his "time on the AT has set a course for self-improvement" (p. 200). We see similar revelations about personal growth, finding true self, connection to nature and embracing wilderness in Strayed's "Wild" (2012) and Bryson's "A Walk in the Woods" (1998) – two other popular books about thru-hiking journeys undertaken by novice backpackers.
Indeed, being in nature, in wilderness, without technology and the pressure from the modern world, helps us discover something new about ourselves, provokes deep and long thoughts, and leaves behind the need to race against time. Lugo was able to share these feelings through his story, and his own transformation as a result of a thru-hike. With this epic personal change, the book might have benefited from an added epilogue on Derick's return to New York City, and his transition back to everyday life. It would have been intriguing to read more about Derick's feelings, adjustments, and the longer term impacts of his trail experience.
On his personal website, Derick Lugo says that "there is something special about wilderness that makes you feel alive". His book inspires diverse types of people to challenge themselves, do something that they have been afraid of doing, experience the majestic world of wilderness, and simply be kind to each other. We really need this advice in the troubling and uncertain times we live in, where things are changing rapidly, and the benefits of acceptance and respect seem to be more important than ever.
---
References
Askew, R. and M. Walls. 2019. Diversity in the Great Outdoors: Is Everyone Welcome in America's Parks and
Public Lands? In Resources for the Future https://www.resourcesmag.org/common-resources/diversity-in-the-great-outdoors-is-everyone-welcome-in-americas-parks-and-public-lands/. Accessed on 04/01/2020.
Bryson, B. 1998. A Walk in the Woods. New York, New York: Anchor.
Strayed, C. 2012. Wild: From lost to found on the Pacific Crest Trail. New York: Alfred A. Knopf.
Reviewed by ELENA BIGART, instructor at the University of Montana, Parks, Tourism and Recreation Management Program; email: elena.bigart@umontana.edu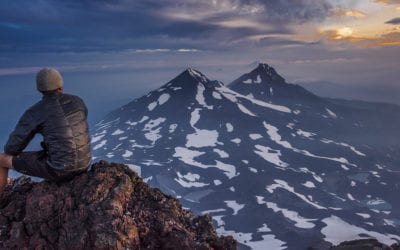 We begin this special edition of the International Journal of Wilderness with references to the U.S. Wilderness and National Trails System Acts to illustrate the significance and interconnectedness of wilderness areas and long-distance trails.
The concepts of "shared stewardship" or "collaborative management" can be challenging. They require shared vision, definition of clear roles and responsibilities, and commitment to the collaborative process.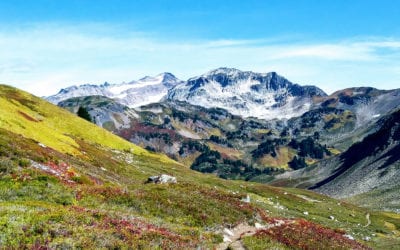 National Scenic Trails connect people with the natural and cultural heritage of the United States. Theses trails also provide important opportunities for agencies to engage partners in trail stewardship and sponsorship.