Landscape on the Flathead National Forest, MT. Photo credit: USDA Forest Service
​
Wildland Advocates in Unexpected Places
Soul of the Wilderness
August 2022 | Volume 28, Number 2
For the last few decades, lobbying for increased US federal environmental protections has been considered the stomping ground of liberal, urban Democrats. Polls continually demonstrate that Democrats are overwhelmingly more supportive of stronger US federal environmental protections, compared to Republicans.  For example, a Pew research poll found that 68% of Democrats agree that protecting the environment from effects of energy development should be a top priority of the federal government, compared to only 32% of Republicans (Pew Research Center 2017).
Yet in the intermountain western United States, environmentalists, defined here as those in favor of increased federal protections for public wildlands, reside in unexpected places. Results of a household survey fielded in 2018 and 2019 across Montana, northern Idaho, northern Wyoming and western Washington, show broad geographic dispersion of those with strong environmental values. The survey data were collected by the Bureau of Business and Economic Research (BBER), University of Montana, and the USDA Forest Service and intended to capture local perspectives on federal public land management in the region. Two waves of survey data were collected through a randomized mail survey of households located inside census tracts within 50 miles of the national forests in the region from January to April of 2018 and 2019. The surveys were administered by BBER (2019), University of Montana, with an overall response rate of 36 percent. BBER created a weighted, pooled data set of both waves.
This region of the United States is historical conservative, consistently votes Republican in presidential elections, and has been associated with antifederal government militia groups including the Oath Keepers and the Three Percenters (Berlet and Sunshine 2019). The region is also the designated homeland of the American Redoubt, a Christian libertarian political migration movement that advocates for like-minded (e.g. separatist, survivalist and anti- federal government) conservatives to relocate to Montana, Idaho, eastern Washington and eastern Oregon (Rawles 2011)(Figure 1).
The movement's founder, James Wesley Rawles describes the region below, as part of a manifesto which is considered, by some survivalists, as the birth of the Redoubt migration movement:
"I'm inviting people with the same outlook to move to the Redoubt States, to effect a demographic solidification. We're already a majority here. I'd just like to see an even stronger majority."
"For wilderness advocates, these data point to new opportunities. Catalyzing the voices of these environmentalists in unexpected places may be a more effective strategy for lobbying land management agencies to preserve more wildlands."
This region is also home to militia groups linked to the Patriot movement, which centers in part, on efforts to decentralize government, weaken or remove federal environmental regulations, and return federally managed public lands to state and/or county ownership.
While the region has been anointed by right wing militias as a haven of tolerance for, and promotion of ultraconservative values, there are also both longtime residents and recent migrants who reject the America Redoubt philosophy and politics. When an armed militia, led by Ammon Bundy, occupied a US federal building on the Malheur Wildlife Refuge in Oregon 2016, to protest federal government ownership of public lands, there was not widespread community support of the occupation.  Strauss (2017) explains how tribal community leaders, long-time ranchers and local community leaders in the region united to expel Bundy's group of armed occupiers from the Malheur Wildlife Refuge, and highlights how the militia group did not represent the values of many longtime residents in the area.
Figure 2 shows the distribution of respondents of the household survey who indicated that there is not enough designated wilderness (preserved wildlands) and the percent of votes cast for Donald Trump (a Republican), by county, in the 2016 presidential election (one indicator of Republican values). The data are from a household survey focused on public land management values administered by the University of Montana's Bureau of Business and Economic Research in 2018 and 2019 (BBER 2019). The survey asked respondents to indicate their preferences for a host of public land purposes and management activities. For example, respondents were asked to indicate how important they believe protecting water quality, rare and endangered species, and wildlife habitat are as purposes of local, federal public lands. Across all counties, these environmental protections were considered very or extremely important purposes by a vast majority of respondents.    
One question addressed the preservation of additional wildlands, a key indicator of pro-environment values. Specifically, the survey asked respondents:
"Please indicate if you feel that there are NOT ENOUGH, an ADEQUATE AMOUNT, TOO MUCH, or DON'T KNOW: Designated wilderness (preserved wildlands)."
Interestingly, the data indicate support for additional wilderness in traditionally conservative strongholds such as rural areas around Colville, WA, Bonner's Ferry, Idaho, Sheridan, WY, and Libby, Montana. Amidst the conservative social architecture in the region, there are also some political anomalies. These include socially liberal college towns such as Missoula, MT and resort towns like Jackson, WY, where unsurprisingly some environmentalists in the region reside. 
Few would argue that the current political landscape in the United States is best characterized by polarization, partisanships, gross generalizations and stereotypes. Media outlets typically spotlight monolithic perspectives and gloss over the nuances and complexity that comprise the tapestry of values underpinning most people's lived experiences.  These false narratives have created artificial barriers and obscured the bipartisan nature of the environmental preservation issue for wilderness advocates and staunch conservatives alike. Wilderness advocates are trained to employ combative, rather than collaborative approaches in "red state" communities. Conservatives are taught to shy away from  "radical environmental groups," which they perceive as an enemy of local values, even though conservatives often they hold a strong environmental ethic and are in favor of preserving wildlands. The vicious cycle continues. 
For wilderness advocates, these data point to new opportunities. Catalyzing the voices of these environmentalists in unexpected places may be a more effective strategy for lobbying land management agencies to preserve more wildlands. Land managers in the intermountain West have become arguably numb to the repetitive messages of national environmental groups, which are often headquartered in cities that tend to vote democratic and hold socially liberal values which often conflict with those held by local political leadership in the region. 
Land managers interested in acknowledging the will of the local communities may be more receptive to local environmentalists sharing their preservationist values, as opposed to aligning with external environmental group representatives. It is possible that these local environmentalists, embedded in the fabric of deeply conservative societies, may have a more moderate approach to preservation of wildlands and expansion of protections of public wildlands. Harvesting their perspectives may be an effective strategy for resolving seemingly intractable debates between wilderness activists, who advocate for a "hands-off" approach to management, and land managers in the region, who are predominantly focused on increasing the amount of timber harvested from public lands and implementing restoration projects that actively manipulate natural landscapes. 
Most importantly, these data highlight the diversity of environmental values that exist in unexpected places. Land managers charged with stewarding some of the nation's last undeveloped, wild landscapes should take note that support for preservation of wildlands is not simply a liberal, urban progressive position, but is also a value that is present, surprisingly, in some of the most conservative counties in the United States. 
NOTE: Commentaries reflect the views and analysis of the author and do not necessarily represent the views of the USDDA Forest Service, or other federal agencies.
About the Authors
REBECCA RASCH is a mixed methods researcher. Previous roles include program specialist for the USDA Forest Service, senior project manager for the Social Science Research Council and consultancies with international development organizations across six continents, focused on sustainable development and environmental policy, including Global Giving, the Environmental Defense Fund, the Acumen Fund, and TechnoServe. Rebecca served as an agroforestry and micro-enterprise development volunteer in the Peace Corps; email:rebecca.rasch@gmail.com.
References
Berlet, C., and S. Sunshine. 2019. Rural rage: The roots of right-wing populism in the United States. The Journal of Peasant Studies 46(3): 480–513. https://doi.org/10.1080/03066150.2019.1572603.
Bureau of Business and Economic Research (BBER). 2019. USDA Forest Service Region 1 2018–2019 Combined Social Survey Data Methods Summary. May, University of Montana.
Pew Research Center. 2017. Public divides over environmental regulation and energy policy. Pew Research Center. May 16, 2017. https://www.pewresearch.org/internet/wp content/uploads/sites/9/2017/05/PS_2017.05.16_Energy-Priorities_FINAL.pdf.
Rawles, J. W. 2011. The American Redoubt – move to the mountain states, SurvivalBlog.com. March 28, 2011. https://survivalblog.com/redoubt/.
Strauss, M. 2017. Keeping public lands public: How Oregon's rural communities rescued the Malheur Wildlife Refuge. New Labor Forum 26(3): 83–87. https://doi.org/10.1177/1095796017720434.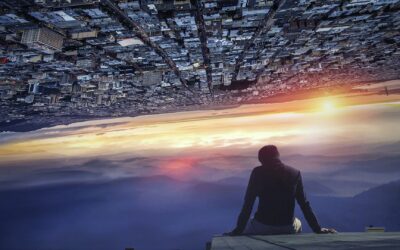 Wilderness and wildlands are often epitomized by their opportunities for solitude. Their remoteness gives humans the opportunity to take time away from society and find respite, recovery, and rejuvenation.
Brazil's long-distance trails (LDT) are the descendants of historical routes of travel for indigenous peoples that date back thousands of years.
Brazil's long-distance trails (LDT) are the descendants of historical routes of travel for indigenous peoples that date back thousands of years.