Lancang River ORVs (Culture-Marnyi curve alone the river). Photo credit © Hailong Liu
Natural and Scenic River Protection for Western China
International Perspectives
April 2020 | Volume 26, Number 1
The development and utilization of rivers is important for a nation's economy and the livelihood improvement of its people. However, adequate river protection is also a core component of ecological civilization. Ecological civilization is a new stage in the history of human civilization that has followed industrial civilization. It requires the economic, political, cultural, and social development following the law of harmonious relationship between human and nature, and it reflects the contemporary progress of civilization in a society. A key milestone in the legislation and practice of integrated river protection was the enactment of Wild and Scenic Rivers Act (WSRA) of United States in 1968, followed in turn by New Zealand (1981), Canada (1984), and Queensland, Australia (1990), with their own systems of river protection. WSRA's passage acknowledged the importance of protecting and enhancing select free-flowing rivers for their range of natural, cultural, and recreational values (Chesterton and Watson 2017).
China's rivers are under intensive demand to meet multiple uses ranging from water resources development to flood control to shipping to pollution prevention. At present, China has the largest number of large dams of any country in the world, and the large-scale development of its rivers will continue for the foreseeable future, A reported 6,539 dams more than 30 meters (98 ft.) high have been completed or are under construction, accounting for 43% of all such dams worldwide)(Jia 2016). According to the Chinese Statistical Yearbook of Water Resources in 2016, investments in water conservancy construction in China maintains an annual growth rate of more than 10%, in which 50% is for water resource projects, 35% for flood control projects, 11% for hydropower projects, and only 4% for water and soil conservation and ecological improvement (Ministry of Water Resources of the PRC 2016).
The country's mountain areas with their outstanding scenic resources are often the hotspots of water resources development. This has created big challenges between dam construction and river ecosystem and landscape protection. For example, the first public interest litigation for the protection of endangered wildlife in China, the Green Peacock Habitat Protection Case, was held in 2018. It pointed out that the construction of Gasajiang Hydropower Station on the mainstream of the Yunnan Red River would submerge the last habitats of the endangered green peacock, which ranked as Endangered on the IUCN Red List of Threatened Species. China's current river management focuses on the development of economic and practical values and often ignores ecological, cultural, and scenic values protection. Therefore, there is an urgent need for comprehensive river management legislation and river protection system.
This article discusses three models of river protection in Western China: a Natural model, a Coexistence model, and a Rehabilitated model. The case of the Angsai Gorge segment of the Lancang River is also explored as an example for preliminary discussion. It acts as a natural and scenic river demonstration project because of its characteristics and values, changes and trends, and research areas that allow for exploration of new conservation strategies.
The Significance of River Protection in Western China
Western China includes 12 provinces and autonomous regions with a total land area of 6.86 million square kilometers (2.86 million sq. miles) and a total population of 380 million people. This accounts for 72% of China's territorial area and 29% of its population. The protection of rivers in Western China is of great significance for the following reasons:
The western region is the birthplace of several important international rivers, such as the Yangtze River, Yellow River, Lancang River, Nujiang River, and Yarlung Zangbo River, and it plays a key role as the core area of water resources for both national and international water security strategies.
The western region contains rivers with the most distinct wilderness characteristics in China (Liu and Yang 2014), and some still retain high value of wilderness and primitive landscape character. It is a landscape with ecologically crucial and unique hotspots, very fragile and sensitive ecosystems, and significant biodiversity protection.
The western region is also the origin of diverse cultures, and is inhabited by Tibetan, Han, Qiang, Hui, Tu, Sala, Mongolian, Mumba, Loba, and other ethnic groups that hold unique religious beliefs and lifestyle practices integrating nature and culture. The worship of holy mountains and sacred lakes represents the ecological wisdom of coexistence between human and nature in Qinghai-Tibetan Plateau culture.
In recent years, scholars have advocated for establishing a natural and scenic rivers protection system in Western China. Efforts have included promoting public participation in rivers protected (Cheng and Li 2006), analyzing stakeholders for river development and protection (Li, D. 2017), and translating the US Wild and Scenic River Act to the Western China context (Liu and Yang 2014). Additionally, national river protection cases in Sichuan Province and analysis of the relationship between China's river protection, China's national park and protected area system have been proposed (Li et al. 2018; Li , D. 2017; Li, P. 2018).
Three Models of River Protection in Western China
Natural Model: River Protection Based on National Park and Protected Area System
At present, China is planning to reform the national park and protected area system, with three main concepts of "ecological protection, national representation, and national public welfare."
Since 2017, 11 pilot national parks have been established. In addition, the plan of building the world's largest, most concentrated and unique World Third Pole National Park Cluster in the Qinghai-Tibetan Plateau has been proposed, relying on the unique natural and cultural landscapes of the western region with the Yarlung Zangbo Grand Canyon, Naqu Selin Lake, Ali Sar Da Lin, Qinghai Three Rivers Source, Mount Everest, and Qiangtang Unpopulated Area as the primary areas (Fan et al. 2017). It follows, therefore, that China should explore more comprehensive protection strategies with the establishment of these new national park and protected area systems. A Natural River is defined as the river or river segment with relatively less human disturbance and with characteristics of wilderness, intact ecosystems, high or unique biodiversity, and national landscape representation. It is derived from the US WSRA but with some differences: it is hard to define a total wild river due to the local population and traditional settlements along even the most remote Chinese rivers. The Natural River protection model aims to include those as part of the national park system with integrated protection of river ecosystems and natural and cultural landscapes.
Based on the above approach, some specific strategies can be implemented:
According to the concept of ecological protection and national representation, identify the Outstandingly Remarkable Values (ORVs) of Western China rivers in terms of hydrology, geology, biology, recreation, and scenic aesthetics
Analyze the relationship between rivers and protected areas of Western China, such as national parks, scenic areas, geology parks, forest parks, and other types of areas, and clarify the types and spatial boundaries of river-related protected areas;

Based on the natural watershed (catchment unit), identify the structure and function of

rivers and define the width of protected river corridors to ensure the integrity of ecosystem;
Establish forbidden development zones and implement strict preservation under legislation;
Moderately develop recreation and education projects with low environmental impact.
Coexistence Model: River Optimization of Developed Rivers with ORVs
Ancient China left many cases of water conservancy projects that combine perfectly with picturesque landscapes, such as Dujiangyan in Sichuan, West Lake in Hangzhou, and Yiheyuan (Summer Palace) in Beijing. This is reflected in the harmonious coexistence between practical function and ecological aesthetics within ancient water management wisdom. However, in the past decade, several hydropower projects in Western China have aroused great public controversy. Therefore, it is time to change the focus on large water project development to a more balanced attitude that includes the concept of maintaining ecosystem services. Here it is necessary to explore a Coexistence Protection Model of developed rivers with ORVs by respecting natural process and coordinating with hydropower projects. The economy of water conservancy projects can and must be balanced with the regulation of river flow; the protection of fish and bird habitat; the conservation of geology, history, culture, and landscape resources; and the improvement of people's livelihoods.
Some specific strategies include:
classifying rivers types according to the objectives of socioeconomic development and natural protection needs;
developing scientific research focused on the relationships between river protection and development, such as fish migration, bird habitat protection, and historical and cultural landscape protection;
providing solid and sufficient criteria for all parties to evaluate the environmental and economic outcomes before project implementation;
assessing environmental impacts of various river-related engineering projects in respect to visual landscape, terrestrial and aquatic ecosystems, and local identity; and
establishing a third-party environmental impact assessment system, legal proceedings based on current river-related law, and a long-term natural and scenic river protection system of laws.
Rehabilitated Model: River Restoration with Dam Removal Projects
According to The Audit Report of Eco-Environmental Protection in the Yangtze River Economic Zone (2018), by the end of 2017 just over 24,000 small hydropower stations had been built in 10 provinces, with a minimum spacing of only 100 meters (328 ft.), and such extreme exploitation has resulted in 1,017 kilometers (632 miles) of dried-up segments of varying degrees in 333 rivers. Additionally, the illegal and disorderly construction of small hydropower stations causes serious ecological issues. However, the Yangtze River protection proposed by President Xi Jinping has significant possibilities to restore degraded rivers by removing aging dams or dams with low efficiency to restore many sections of rivers. Therefore, the Rehabilitated Model aims to restore developed rivers or river segments with ORVs by dam removal and other possible means. Through rehabilitation the rivers will be restored to their natural and aesthetic values, provide recreation opportunities, and generate new potential social and economic values.
Some specific strategies could be carried out in the future, including:
implementing the rivers' restoration of water quantity, quality, biodiversity, ecosystem, and visual landscape from tributaries to main streams and river basins;
establishing multidisciplinary research teams or cooperative platforms including experts from hydrology, ecology, geomorphology, landscape architecture, history, archaeology, hydraulic engineering, and dam safety to evaluate and track the process before and after the dam removal;
promoting public participation, encouraging local people and institutions to take part in river protection and restoration; and
integrating river and landscape protection into the responsibilities of local leaders and promoting the establishment of full-time professional river manager teams.
Study on Angsai Gorge of Lancang River as a Natural and Scenic River
Characteristics and ORVs
Lancang River originates in the Three-River-Source Area of southern Qinghai province, China. This is also the birthplace of the Yangtze and Yellow Rivers, and is well-known as "China's Water Tower" with the world's highest and largest glacier distribution. The protection goals of Three-River-Source National Park include its unique "glacier-snow mountain-wetland-river-gorge" plateau ecosystem, water source, and biodiversity, and it is also the demonstration area for ecological restoration and preservation of local cultural heritage.
Our research group completed a 122-kilometer (76 mile) field investigation along Angsai Gorge of Lancang River (from Sahuteng Town of Zaduo County to Juela Village of Nangqian County in Three-River-Source Area) during July and August 2018. The preliminary analysis shows that this river segment represents the world-class features of a Wild and Scenic River (as compared to the US Wild and Scenic River Act) and has remarkable values in terms of ecology, geology, hydrology, scenery, and recreation. It is a habitat for wildlife, such as snow leopard, blue sheep, eagle, and other rare species. There remain high natural conditions without massive water conservancy projects and transportation construction. The mainstream and tributaries have free-flow status, high water quality, intact vegetation cover along a riverside canyon, and the unique harmonious relationship with Tibetan culture. Finally, astonishing picturesque views exist of open landscapes and wilderness without human disturbance, with great opportunities for recreation and education.
Changes and Trends
The rivers in the Three-River-Source Area are facing threats from glacier melt and recession, which in turn have a negative impact on water supply for rivers, lakes, and wetlands. The principal threats for the Lancang River along Angsai Gorge are roads, bridges, power lines, signal towers, commercial camping sites, and buildings. Although all of these projects are necessary for improving local living conditions, local transportation, energy, and tourism development, the negative effects from the constructions should be minimized for this world-class Wild and Scenic River.
The Last Descents River Expeditions team has experienced and observed the rivers of Western China for more than 10 years. They discovered a significant reduction of natural and scenic rivers in Western China, which originally possessed remarkable ecological and scenic characteristics. The Lancang River segment in Angsai is one of the rare remaining natural and scenic rivers. The team estimated that, according to US standards, the Angsai segment had 48% that could be classified as wild river, 41% as scenic river, and 11% as recreation river during their first rafting trip in 2010. But by 2017, only 8% remained as wild river and 80% as scenic or recreation , based on the expert judgment of the team.
Many important plans and relevant research on Three-River-Source National Park are currently in progress. Although the Angsai Gorge river segment (78 km/49 miles in Zaduo County) is included in the core area, the quality of some downstream river segments from the national park boundary is even higher than the river segment inside the boundary. However, river segments both inside and outside the boundary are under great threats of riparian infrastructure constructions and are likely to be affected in the near future.
---
We are now standing at a turning point in the future of China's western rivers, facing enormous challenges and opportunities at the same time. The establishment of the National Park System in 2017 in China is a milestone. And the promulgation of National Park Law and the Law of Protected Area is now driving more stringent legislation management of the environment in the future.
---
Further Research and Strategy
Many rivers in China have ORVs, but not many could meet the US criteria of Wild and Scenic Rivers due to the large population and rapid development of China. At present, the establishment of policy and plans for Three-River-Source National Park is in the pilot stage. Thus, it will be an opportunity to establish the pioneer river protection mechanism in this area and to classify Lancang and other precious natural rivers as National Natural and Scenic Rivers. In the future, this pilot project could be extended from Three-River-Source Area to rivers in wider Western China, or even the whole country.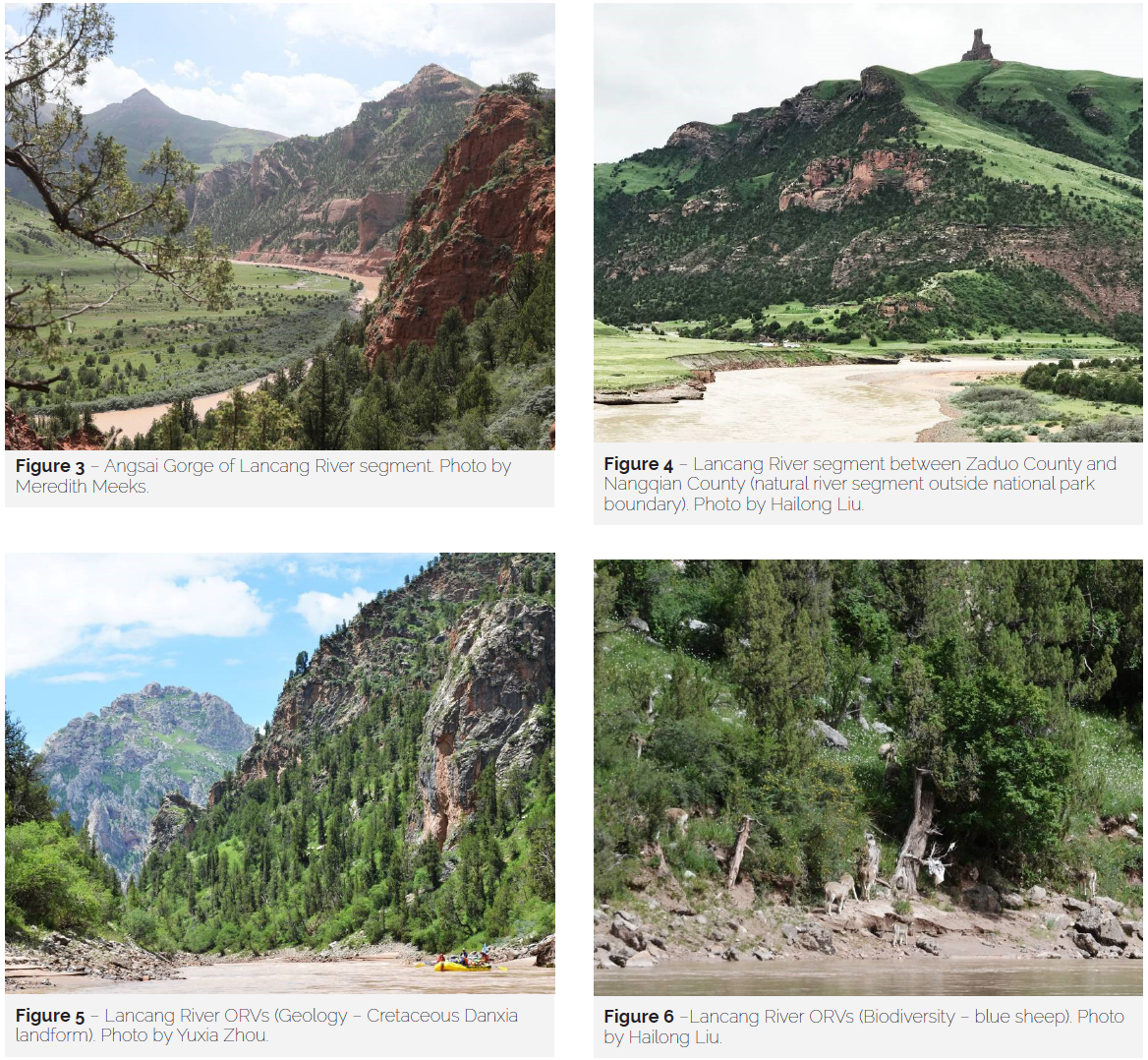 For the protection of the Lancang River in Angsai Gorge, the following items warrant further study:
Landscape Impact Assessment – The construction of roads, bridges, power lines, residential areas, and tourist facilities are heterogeneous landscape elements that create visual interference points in the natural scenery of the canyon. There are prominent differences in scale, shape, and tone between the engineering characteristics and the surrounding natural settings, which lead to the fragmentation of natural and cultural landscape. A Landscape Impact Assessment should be carried out to measure landscape change.
Stakeholder Analysis – Stakeholders in the negotiation between protection and development of Angsai Gorge include the National Park Service, local governments and departments, local communities and herdsmen, NGOs and related research institutions, eco-experience business companies, and visitors. By analyzing the perspectives and reformation of existing management mechanisms, it is possible to explore the win-win scenarios and optimal management modes for this river segment. There are also potential opportunities to encourage the participation of local herdsmen and organizations in the river recreation business and innovate the management methods in Three-River-Source National Park.
Recreation Assessment – Analyze and predict the ideal visitor experience and visitor capacity via on-site questionnaires and interviews. Evaluate the economic benefits from ecological experiences, including its economic benefits (visitor expenditure) and social benefits (visitor satisfaction, community participation, etc.).
Comprehensive Management Planning – The above analysis and multifaceted assessments need to be implemented into comprehensive and specific spatial planning and river management guidelines that create the protection range of Lancang River and coordinate with the boundary of Three-River-Source National Park. Different river protection levels need to be formulated with compatible management policies that optimize the requirements for infrastructure construction control along the river. Additionally, there should be public broadcasting and environmental education to improve the public understanding of river values.
We are now standing at a turning point in the future of China's western rivers, facing enormous challenges and opportunities at the same time. The establishment of the National Park System in 2017 in China is a milestone. And the promulgation of National Park Law and the Law of Protected Area is now driving more stringent legislation management of the environment in the future. The relationship between river protection and development is particularly complex. On the one hand, it is urgent to establish a top-down management system; on the other hand, it is necessary to analyze the specific protection of different types of rivers according to local conditions. Further research is needed for the three models proposed in this article and the demonstrative case of Lancang River requires further research to provide a reference for natural and scenic river protection in China.
HAILONG LIU is an associate professor in the Department of Landscape Architecture, School of Architecture, Tsinghua University of Beijing. His main research focus is on landscape hydrology, an interdisciplinary field crossing hydrology, ecology, environmental science, and landscape architecture; email: liuhlong@tsinghua.edu.cn.

YUXIA ZHOU is a PhD candidate in the Department of Landscape Architecture, School of Architecture, Tsinghua University of Beijing. Her research interest are wild and scenic rivers, national parks, and protected areas.

TRAVIS WINN is an American rafting expert and founder of Last Descents River Expeditions, which focuses on using river recreation as a tool for river protection and sustainable development.
References
Cheng, L., and S. Li. 2006. A Probe into the scenic rivers protection policy in Western China. Chinese Journal of Management (02): 204–210.
Chesterton, S., and A. Watson. 2017. A Watershed moment for river conservation and science. International Journal of Wilderness 23(2): 3.
Fan, J., L. Zhong, J. Li, T. Chen, B. Huang, H. Yu, D. Chen, Y. Wang, and R. Guo. 2017. Third Pole National Park Group construction is scientific choice for implementing strategy of major function zoning and green development in Tibet, China. Bulletin of Chinese Academy of Sciences 32(09): 932–944.
Jia, J. 2016. A technical review of hydro-project development in China. Journal of Engineering 2(03): 88–109.
Li, D. 2017. Game analysis on development and protection of scenic rivers in southwest China. Eco-environmental Protection.
Li., P. 2017. Proposing a national protected river system in China. International Journal of Wilderness 23(2): 64–70.
———. 2018. International collaboration to support designation of the Qingzhu National Protected River. International Journal of Wilderness 24(1): 70–74
Li, P., R. Zhang, X. Dai, W. Zhan, and M. Zhao. 2018. Development stages of U.S. national Wild and Scenic Rivers System and main influencing factors. South-to-North Water Transfers and Water Science & Technology 16(06): 178–186.
Liu, H., and D. Yang. 2014. Study of Wild and Scenic River Act and its protection system in United States. Chinese Landscape Architecture 30(05): 64–68.
Ministry of Water Resources of the People's Republic of China. 2016. China Water Statistical Yearbook 2016.
National Audit Office of the People's Republic of China. 2018. Audit results of ecological environmental protection in the Yangtze River Economic Zone[EB/OL]. Announcement No.3. http://www.h2o-china.com/news/276563.html.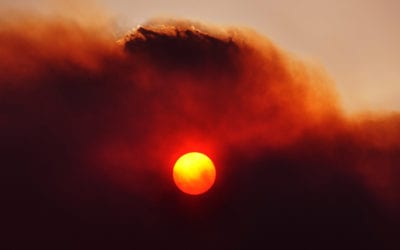 There is no argument that the Australia bushfires are of global concern, but what may be of more concern is the lack of a greater resonance across the globe. If nature can no longer react and response to threats, then nature must rely upon us.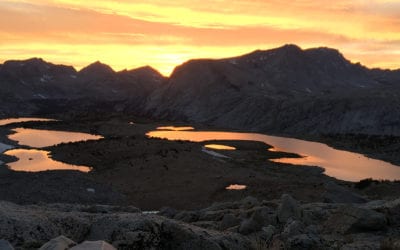 Wilderness areas may not be perfect, and there may be some rules, but without a doubt they benefit society, and it is imperative that society can access those benefits. Trails are a perfect guide leading people to those benefits.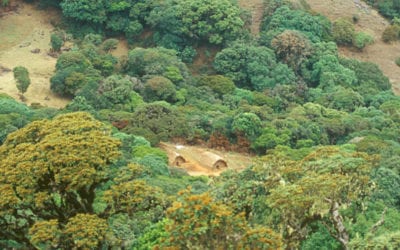 At a period when humankind appears to be so disconnected with nature that they assume their species can survive without respecting other forms of life, it might be pertinent to see how a traditional Toda mind is trained to interact with nature.