December 2017 | Volume 23, Number 2
JOHN SHULTIS, BOOK REVIEW EDITOR
---
Wild and Scenic Rivers: An American Legacy
By Tim Palmer. 2017. Oregon State University Press. 256 pp. $45.00 (hc).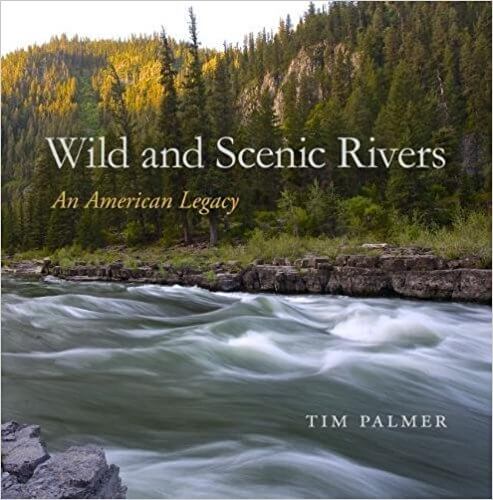 This book is a welcome celebration of the 50th anniversary of the Wild and Scenic Rivers Act passed in 1968. Palmer notes that the anniversary "invites everyone to consider, appreciate, and celebrate our collective determination to save the nation's finest free-flowing waters so that future generations may know them as well" (p. 2). Palmer believes reviewing the history of river conservation in America "can help guide us to the future" and providing a large collection of wonderful images of American rivers "can inspire us to care more deeply for these arteries of nature" (p. 2).
As reviewed in his article in this special issue, Palmer's historical analysis highlights how extremely passionate, dedicated people managed to battle the formidable pressures to develop these rivers: "Every stream in the wild and scenic system was added because people were motivated to save their waterway, if not from the explicit threat of a dam that would completely bury their place under a reservoir, then from strip mining, clear-cutting, or overdevelopment" (p. 8). Palmer's analysis also highlights the importance of politics and politicians in safeguarding American rivers. Like all environmental issues, at first they received bipartisan support – the act passed the Senate 84–0 and the House 265–7 in 1968 – but the "polarization by party increased dramatically after 1994" (p. 56), with little if any Republican support for river conservation after this date.
This is only one of many challenges that Palmer identifies. For example, while the number of rivers and streams protected by the act has continued to grow over time, "the number of long reaches has not (p. 56).… Simply a glance at a map of the wild and scenic rivers system shows that most of the designated streams are extremely short and not representative of whole rivers" (p. 57). The overall size of the national system is also problematic, as the 13,000 miles (20,921 km) of designated wild and scenic rivers conserve only 0.4% of the total length of all perennial rivers and streams.
While providing a similar amount of mileage of rivers and streams as the national system, the quality and quantity of state protection varies significantly, so "it appears that most state river programs offer undependable paths toward permanent protection" (p. 201). The National Wild and Scenic Rivers Act remains the flagship program for protecting waterways in the United States.
Palmer's engaging text and images provide proof that, while additional challenges will certainly appear downstream (e.g., climate change), after 50 years "of both passion and persistence, both labor and luck" (p. 211), the national wild and scenic rivers have managed to protect some of the best remaining natural rivers and streams across America, representing an important chapter in the environmental history of America.
REVIEWED BY JOHN SHULTIS, book review editor for the IJW and associate professor, Ecosystem Science and Management Program, University of Northern British Columbia, Canada; email: john.shultis@unbc.ca.