WILD11: Why China, and Why Now
Editorial Perspectives
August 2018 | Volume 24, Number 2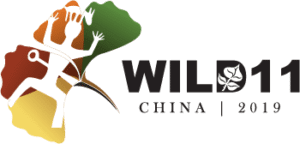 The 11th World Wilderness Congress (WWC), or WILD11, will convene in China in late 2019. Our China partners have promised exact venue and date for 2019 in September of this year. Planning is underway in earnest for what is already regarded as a singular opportunity at an auspicious and critical time for wild nature in China and globally. Threats to wilderness, natural processes, and biodiversity are abundant, increasing, and systemic, and they now imperil all life on Earth. With 20% of the world's population within its borders and an expanding global footprint, China needs to be a serious and significant partner in the global conservation and environment arena. The good news is that China is very committed to this (domestically and internationally) as evidenced through its adoption of "Eco-civilization" as a major national policy. To understand this, a good place to start is with the long history of the human/nature relationship in China.
China has an ancient tradition of respect for wild nature, and an understanding of how it affects our lives. The great Lao Tzu (4th century BCE) said it well: Human follows land; Land follows sky; Sky follows Tao; Tao follows Nature.
The early Taoists created sacred protected nature areas more than 2,000 years ago, some of which still exist as part of contemporary parks and nature reserves. One need only consider the "five sacred mountains," exemplified by the sacred Taoist mountain of Hua Shan at the core of Huashan National Park. This makes China's protected areas one of the oldest such systems in the world. China is correctly and importantly building on that legacy and bringing contemporary coherency and relevancy to its diverse welter of protected areas by creating its first, true National Park system.
During the previous 40 years, China created a global economic transition unique in human history, with phenomenal economic development that lifted some 300 million people out of poverty. But it is clear to the Chinese and others that the Chinese people continue to pay dearly for this development in the costs of ecological damage and environmental pollution. President Xi Xinping sees that there is only one way forward into the future – Eco-civilization, the "4th great era of civilization." In introducing this major national policy, President Xi famously said: Green mountains and clear water are as good as mountains of gold and silver."
After several years of focused work in and research about China, I believe the Communist Party of China and the government is serious about and committed to this vision and policy called Eco-civilization.
Many Chinese and international conservation experts and organizations are involved in planning the objectives and proposed conservation outcomes of WILD11. The hosts, conveners, and key facilitators are People's Daily (China's largest media group); China Institute for Strategy and Management; Wilderness Foundation Global (Cape Town) represented by the WILD Foundation, the Paulson Institute (China and US), EcoForum Global (founder and Chairman Zhang Xinsheng is also president of the International Union for the Conservation of Nature – IUCN), and Wilderness Specialist Group of the IUCN's World Commission on Protected Areas (WCPA).
"Political permission" is required in China for such a process and gathering that involves many foreign organizations, governments, and interests. The WWC is an independent entity and not a formal part of the United Nations, therefore obtaining such permission is unusual, complicated, and not assured. The diverse and well-placed hosts and conveners listed above have been essential in this process, with negotiations well underway with the appropriate Ministries.
One of several important "pillars" of Eco-civilization is the concept of "red line areas," where nature is protected from development for its own sake and for the values and benefits it brings to the people. Wilderness areas are certainly part of this, as are all areas (regardless of size or location) deemed important for ecological services and biodiversity conservation. Therefore, one aspect of WILD11 is to make a significant contribution to this policy. Working closely with colleagues in China and elsewhere, such as Professor Yang Rui and students at Tsinghua University in Beijing as well as Dr. Alan Watson (US Forest Service supervising scientist and WWC director of science) and his team, we committed to creating a wilderness concept "with China characteristics." Such a coherent foundation is necessary because there was no agreed upon concept of wilderness. It was crucial that wilderness be regarded correctly as having Chinese roots and reality, and thereby be relevant to China's future.
One central goal of the WILD11 process is to create a "wilderness framework" aimed at enhancing scientific and cultural understanding of wilderness and establishing a foundation for national policy. Specific elements and actions are already produced, with many others underway, such as an accepted "word" or characters for wilderness (see IJW, August 2016), the first Global Exhibition of Wilderness and Wildlife Art to be produced in China (with our partners in China and at the National Museum of Wildlife Art in Jackson, Wyoming), a China Wild Rivers Project, and the first-ever inventory of China wilderness, wilderness translation and publication of the IUCN Management Guidelines for Wilderness (category 1b), wilderness and World Heritage, the Convention on Biodiversity, and more.
In this issue of IJW, Cao Yue and others present a preliminary study mapping wilderness in mainland China. Carol Griffin, Jeff Marion, Jeremy Wimpey, and others examine campsite policies in wilderness related to Leave No Trace guidance, recreation ecology, and management practices across several articles. Amelia Romo and others also examine the impact of wilderness therapy programs in wilderness settings. For more on the World Wilderness Congress, visit www.wild11.org and the IJW archive.
VANCE G. MARTIN is an associate editor of IJW, president of the WILD Foundation, and director of Wilderness Foundation Global; email: vance@wild.org
Bonus Content
For World Wilderness Congress (WWC) background, scan the IJW archive as it has been amply reported on since the 5th WWC in Norway; check out WILD10 (Spain, 2013), and WILD9 (Mexico, 2009); and full background on the WWC since its inception in South Africa, in 1977.
China traces its coherent cultural development over some 6,000 years, with a recorded history of 3000 years. As a result, it is neither easy or rapid for a Westerner to understand the dynamic between China's nature and people. Take the time —  you'll need it and learn from it. As a starting place, a few recommendations:
The Retreat of the Elephants: an environmental history of China (Elvin, M.  Yale University Press. 2004)
The Water Kingdom: A Secret History of China (Ball, P. The Bodley Head. 2016);
From the Soil: The Foundations of Chinese Society (Classic text by sociologist Fei Xaiotong, translated by Hamilton and Zheng. UC Berkley Press. 1992)
China Dialogue: China and the World Discuss the Environment (subscribe to their excellent online newsletter, editor Isabell Hilton)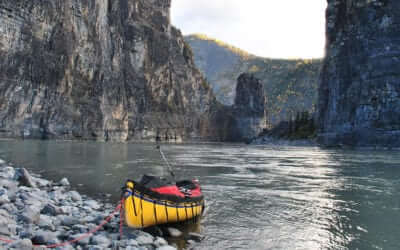 Recently, two reissued books from the early 1900s caught my attention. The books are That Summer on the Nahanni 1928: The Journals of Fenley Hunter and Sleeping Island: A Journey to the Edge of the Barrens, by P. G. Downes.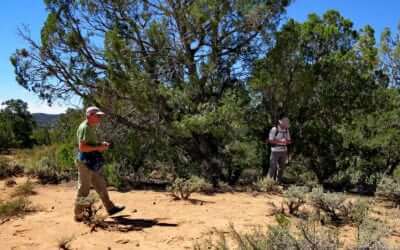 Studies demonstrate that wilderness therapy programs can be beneficial for participants; however, little research has explored the ecological impacts of these programs.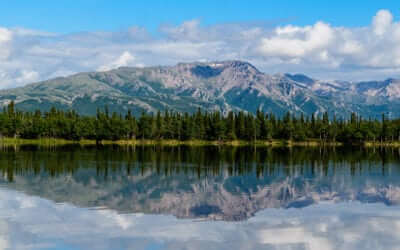 Denali National Park and Preserve (DNPP), home to 6 million acres (2,428,114 ha) of land protected as wilderness, has collected a variety of biophysical acoustic data related to a backcountry management plan.